This post contains affiliate links – I'll show you a deal and if you click it, I make a few pennies to help keep this site hosted.
Back to school shopping has changed. Gone are the days when parents would curse as they purchased 2 dozen new outfits and socks. Now, instead they curse the ever-changing back to school supply lists (for me, I'm all out refusing to sharpen all 120 pencils my two kids need to bring in on day one!)
When it comes to clothes, they're an investment with very little return. Yep, we need to buy them, but kids grow quickly and honestly they're not heading to any interviews any time soon, and their clothes don't exactly get them bonus points from teachers… so yep, they're a sinking investment.
While we may still stock up on clothes for our kids for back to school, many parents are realizing that their kids always grow in October. Yep, buy all the clothes and by the time you have to force your kids out of shorts and into jeans… the clothes no longer fit.
Waste of money
Clothes can definitely be a money drain. Cute outfits may be all the rage, but when they don't fit anymore, what happens? Maybe a few dollars on a swap site, or you pass them down. And, when you realize you never even saw your kid wear it, you think, what was I thinking?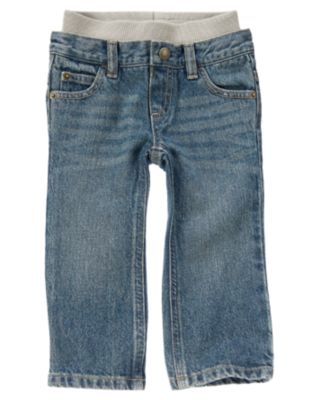 Ribbed Double Waist Jeans – $10.39
Retail Price: $19.88
You Save: $9.49
Tips to save you money on clothing for kids
First, wish for uniforms, but if you can't go that route, use these ideas for saving money on kids school clothes
Buy one outfit that you both love, use that as the first day of school outfit
Go through their closet, agree to buy 1 new shirt for each 5 they donate or you sell on a swap site.
For those new shirts, only buy them on sale – and by sale it means at least 20% off.
Consider looking at swap sites, other moms are in similar positions, barely worn and NWT clothes having to be pawned off
Stock up for another season. Yep, spring clothes are on super clearance right now. Use them and combine with discount codes
Wait until the seasons change. If back to school is in August or even September and the weather is still nice, wait until you start needing new pants before you buy them. If they'll sit for a month or three, then have the basics and then buy more when they're needed. It spreads out the cost.
Alternatively, if you find a good deal like a BOGO, buy a pair of jeans that fit now and a second pair the next size up.
Finally, don't be afraid to Shop Clearance
Seriously this dress is under $6 right now. That's better than the used clothes sometimes!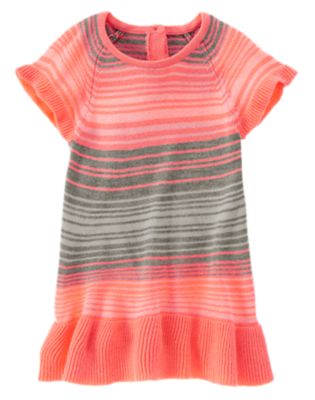 Stripe Sweater Dress – $5.58
Retail Price: $26.88
You Save: $21.30
from: Gymboree, Crazy 8 & Janie and Jack
What are your hints for saving on the costs of school clothes?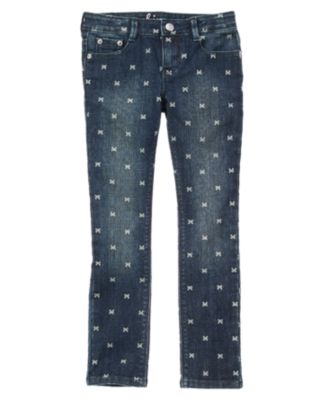 Bow Print Skinny Jeans – $9.99
Retail Price: $32.95
You Save: $22.96
from: Gymboree, Crazy 8 & Janie and Jack

Look Smart: School Savings up to 40% off + 20% off All Girls & Boys Tops at Hanna Andersson! Valid 8/17-9/6
Share and Enjoy